It's funny sometimes how things come back around. I used to babysit Danielle when she and her sister Brittany were little girls, and now here she is, all grown up and married! Her mom and mine are old high school friends, so there is a lot of history there!
We drove the Columbia, MO to the University of Missouri campus where the wedding took place. What a beautiful location for a wedding, and for GREAT pictures! We had so much fun, I could have shot there all day long!
The bride wore a pair of beautiful Manolo Blahnik's so there is a lot of focus on the shoes... :)
Here's the handsome groom:
The absolutely gorgeous bride:
Just love this one of the bride laughing with her mom!
These last 2 of Danielle are my absolute favorites:
Couldn't decide which of these sunflare ones I liked better...
These are what are known on Mizzou campus as "the Columns". Apparently they used to be the front of a building but a long time ago there was a fire and all that was left was the columns. They made for a great photo spot! (Oh, and notice the hot air balloon!)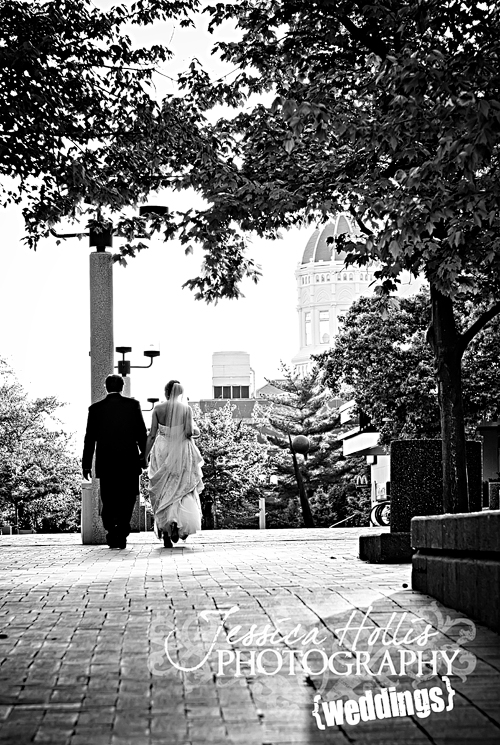 Thanks so much for such a fun day and allowing me to have such a special part in your big day! My assistants and I had a great time!
Congrats!