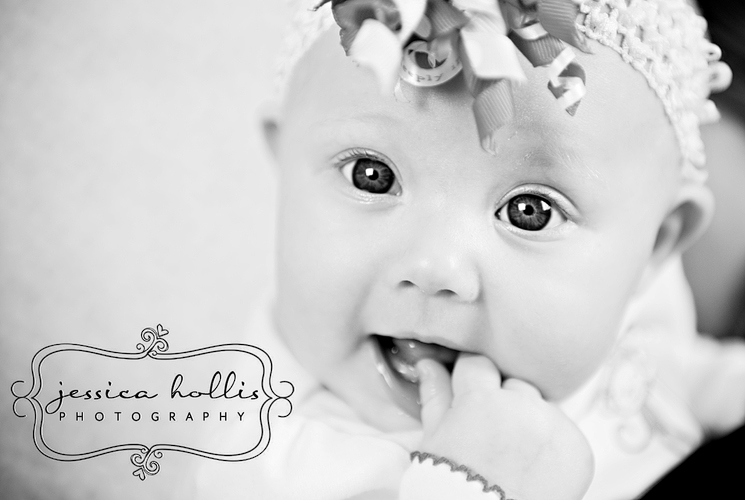 Kinlee is a new baby plan member, and this was her first session with me. We had fun, though she did try really hard not to look at me with my big scary black camera! :)
She even took a little nap in the middle of her session, so I took advantage and took this picture:
Surprise! :)
I'm looking forward to watching you grow this year, Miss Kinlee!