Last Sunday I went to St.Louis to meet up with some photographers that I have met on a photo forum. We went to a seminar on Sunday evening, which was great, and LOADS of information!
Then Kellie, Rebekah and I spent the night at the hotel the seminar was at. Here's a few fun ones from that evening! (they might kill me for putting these on here, but they are so funny!)
Then the next day we all met up at St. Charles, MO to do a photo shoot of each other. As photographers, many of us hardly have any photos of ourselves...we are always the ones behind the camera, not in front of it! So we had some fun...it was hard for me...I'm not so good at having my picture made! Here are a few that the others took of me:
By the way, it was FREEZING this day!! It was snowing some when we first got there...it was torture actually, but we managed! We probably shot for at least an hour and a half, but then we went in for some warm food at a great restaurant there, so it was all good!
Here are a few of me and my friend Kellie (where are my eyes in this one? lol)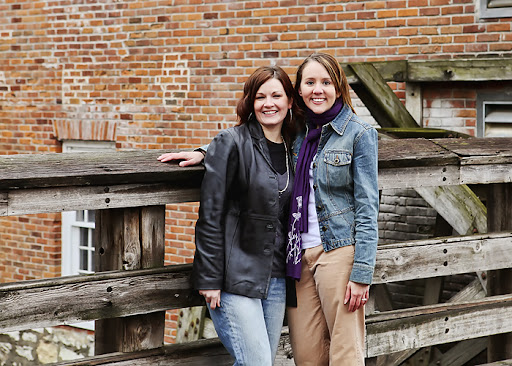 and finally, these are some of the ones I took of the others:
This was also a very big deal for me to go on a girl trip by myself without any kids...every mommy needs a break once in a while, and I was so ready to see my babies by the time it was over! Thanks hon! :)