Honestly? Yeah, I was kinda worried about this session! 4 kids, 3 of which are 1 and under...I figured it would be crazy and if we got lucky we might get a few shots, and if I was willing to do a few head swaps they might have a few more to choose from.
Wow, I was wrong and I am so glad! :)
I am proud to say I did not swap any heads for these pictures at all! They really truly did so great, and their mommies just know what to do to get smiles! Kudos to all the mommies!!! :)
We did a few shots of Noelle by herself in her Cardinals shirt to send to her daddy overseas...thank you to Noelle's daddy for serving our country!! :) Noelle was a huge help with the babies and especially for holding James in most of the photos.
The beach party images crack me up! They are too cute.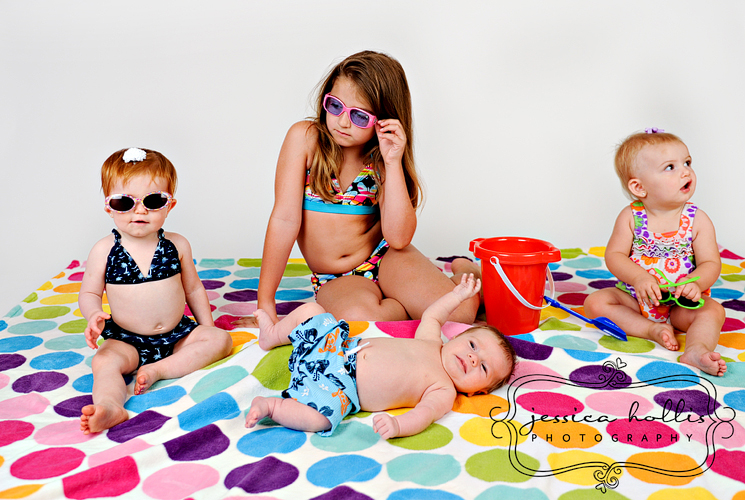 Thanks to everyone for your help! It turned out great!!