I had so much fun taking these little cutie's pictures! Their mom stopped by on the way from her parents home in northern IL to her home in Tennessee for this session. I was worried that the 4 hours they had just spent in the car would affect the way they acted for their session...but they did SO great! I am so pleased, and hopefully mommy will be too! Interesting sidenote: these kiddo's parents wedding was one of the first ones that I ever shot...9 or 10 years ago in Nashville, TN!
Here are Samuel, Emma, and Chloe: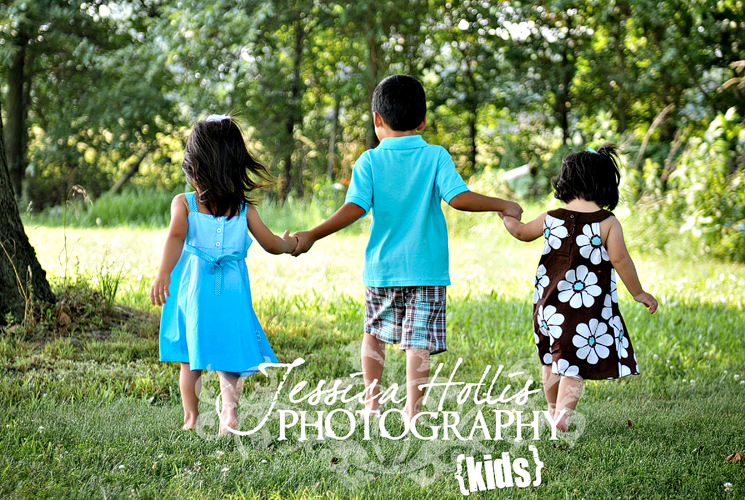 Another round of close-ups...I can't help it, they are too cute! :)
Kim, thanks for going out of you way for me to be able to take your kids photos! They are just adorable, and I am so happy for you that you have them! :)
If anyone is interested to see more of these cuties, click the blog link on the right "The Riggs Tribe".