Banx is such a little cutie! He visited me last June for his newborn pictures, and I still just love that session. You can see it
HERE
.
Well, his mommy decided it was time for a haircut, but she needed to document his very long hair first. So she came up with a plan...we started off with family pics, pics of Banx, then a haircut by his grandpa Larry, then pics of Banx's new do, and family pics again. It worked great, and I had so much fun getting to watch his little transformation!
Here he is wearing his cape for his haircut...
Here goes the first snip...
I love this, Banx is trying to fend off his Grandpa! I can just hear, "Swiper no swiping!" :)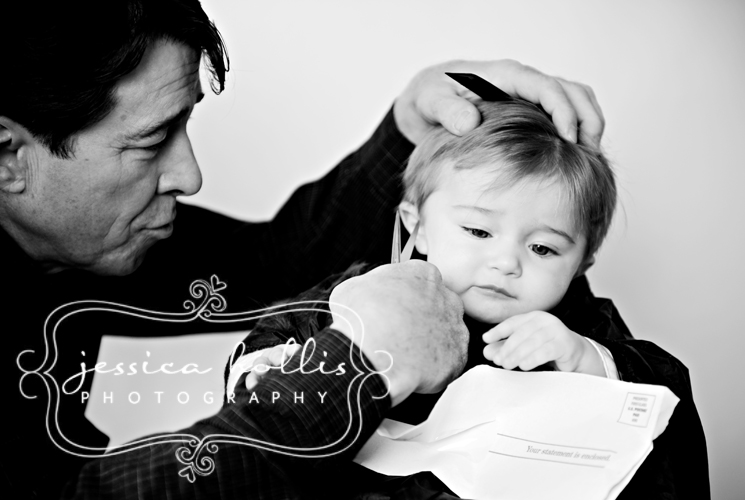 Finished!
Thanks for such a fun and unique session Laur family!